Steven Feigenbaum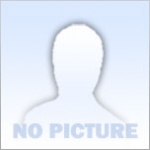 My name's Steven.

I was born on Valentine's Day 1982. My dad was also born on Valentine's Day...and my great-grandfather too...clearly, I come from a family of lovers.

I was born in New Jersey and lived there until I was 18. Then, I lived in NYC for almost 10 years. After that, I moved to Korea...I've been in Korea since 2008, and I am currently teaching English at a women's university in Seoul.

I've played hockey since I was a little kid. It's my second-favorite sport (behind baseball). In addition to ball hockey, I also play ice hockey with the Seoul Chiefs.

I play defense, which is my second-favorite position (my favorite position is doggy style).

I never blame the goalie, even if the goalie is clearly to blame.

My slap shot couldn't break a pane of glass, but my wrist shot is pretty good.

I'm a diehard New York Rangers fan.

LET'S DO THAT HOCKEY.
Season
Team
Regular
Playoff
Total
G
A
Pts
PIM
G
A
Pts
PIM
G
A
Pts
PIM
2021 Spring
Mustang
5
10
15
6
0
0
0
0
5
10
15
6
2021 Fall
Marts n Darts
3
4
7
0
0
0
0
0
3
4
7
0
2022 Spring
Hellions
7
10
17
3
0
0
0
0
7
10
17
3
Total
15
24
39
9
0
0
0
0
15
24
39
9